Starting a conversation with a lady is one of the hardest thing to do. Let's say for example, you have been admiring a girl and finally wants to tell her your mind.
This piece of advice will guide you through, and make sure you test them after reading.
Start a conversation with a girl onWhatsapp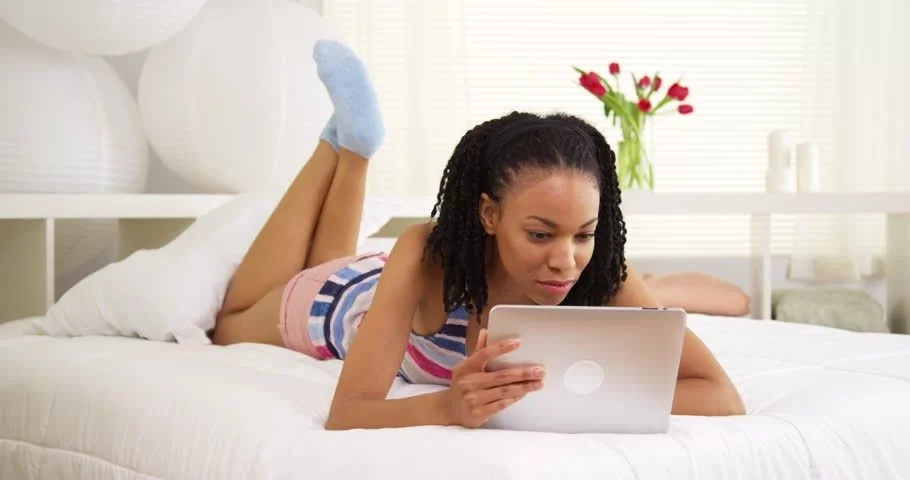 Source: Shutterstock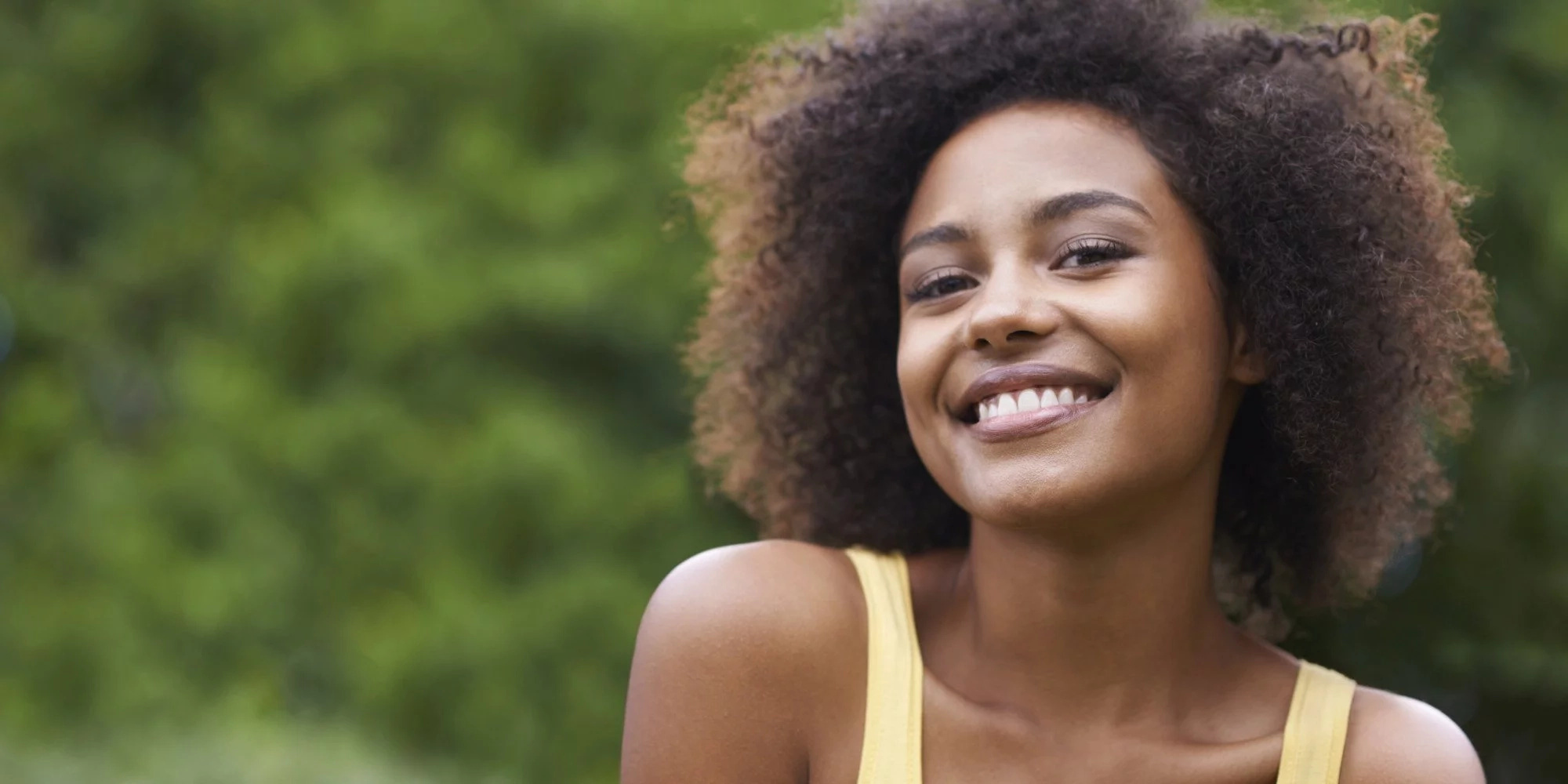 Source: The Huffington Post
To begin your chat via Whatsapp, you will have to ask her for a mobile number. This can be quite a difficult task, as usuallyladies are not fond of giving their private numbers to strangers. Remember, that even if you have her number, it will be really awkward for her, to get a message from an unknown author. Make an attempt to get it from her yourself.
The best way to start a conversation with a girl on Whatsapp is to refer to a popular video/funny meme. Tell her about it, and that you would like to send it to her, "I would like to send you this awesome video. But, it seems that I don't have your number. Can you, please, give it to me?" Stay calm, and do not insist. Thus, you new girl friend will feel totally OK, giving her number to you.If for some reasons, the girl is not found of the idea to share her number, don't insist and respect her personal space. Ask her again after some time.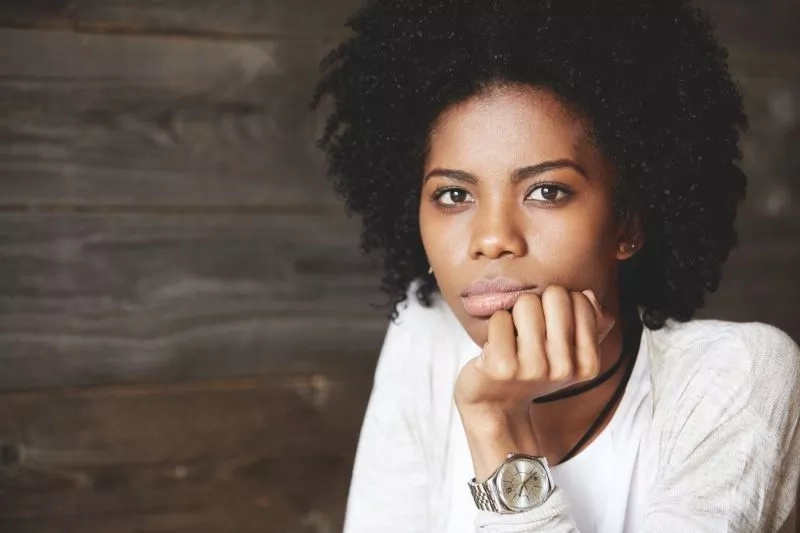 Source: IStock
Start the conversation with a "Hello", but not just a type - "Hello". It will be quite difficult for her to answer, and could be interpreted as your laziness or boredom. Ask your new acquaintance a question or simply, how she is doing right now. Some tips for you:
Questions are always a great component of any conversation, mostly because there is a high chance that the lady will answer and you can continue chatting. If, for instance, you would decide to ask her about favorite movie, you can find out more information about her film preferences, share yours, and maybe, even ask her out for a movie night.Use open-ended questions, as they are more likely to bring you success in your conversation, than simple "yes" or "know" questions. Here's a demonstrative example, a simple question like "Do you like gospel?" will garner a short answer like "Yes/No", and it will be difficult to continue chatting. Instead use a broad "What kind of music do you like the most", and continue your discussion.
Don't forget about these simple pieces of advice, and you would never have to google questions like "how to start a text conversation with a girl" any more.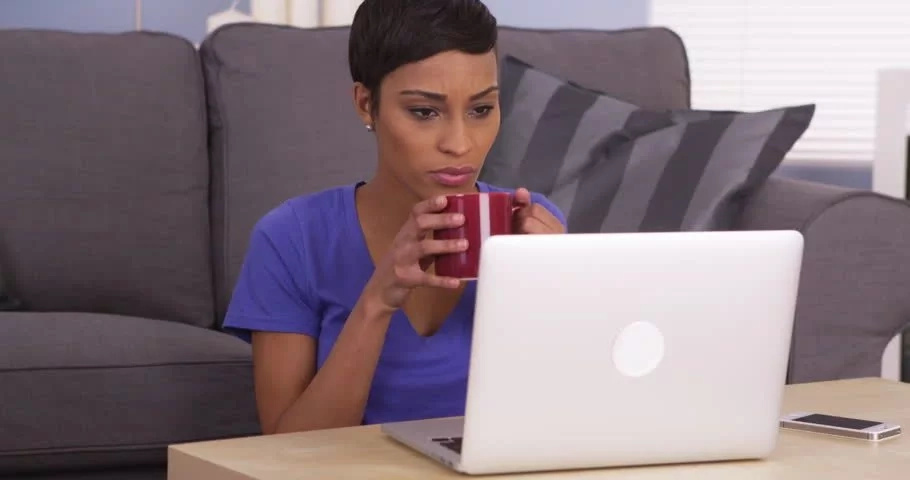 Source: Shutterstock
How to start a conversation with a girl online?
So, you have added this beautiful lady to your friends' list on Facebook, and would like to at least become friends with her? Try to tell her something timely and relevant, so that your messages won't seem as something with no reason behind them.
For example, in case you both live in the same city, and there is an interesting event going on, you can discuss it with your new lady friend. Premiere of a new film, shopping mall opening ceremony, scandalous art exhibition - anything that is worth talking about.In case, you are already somehow acquainted with her, you can have a small-talk about something that both of you have the same experience about. You are from one University? Great. Maybe, you both hated that noisy lecturer! She would love to chat about it.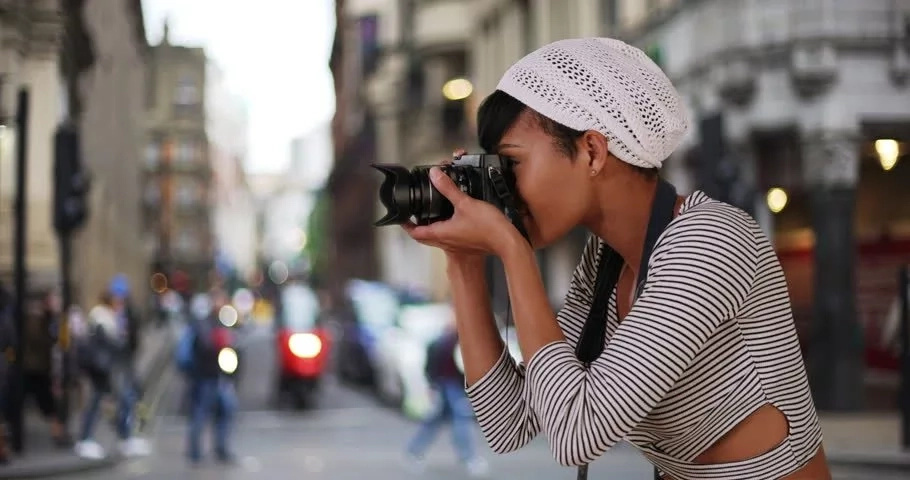 How to start a conversation with a girl online? Talk about her interests and hobbies! Her social network profile, Facebook for example, could be a great helper for you. Check her older posts and descriptions, and you are most likely to find out about her musical tastes, hobbies and more.
How to start a conversation with a girl examples
Here are some examples of how to start a proper conversation with a lady, and what methods will never work.
Here's an example of a bad start: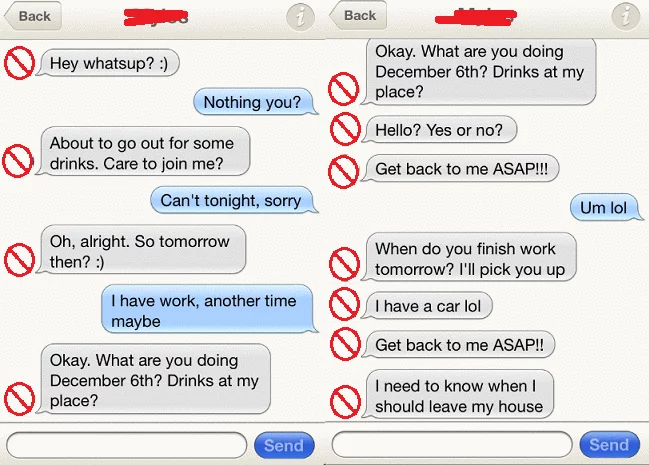 It is better to follow these: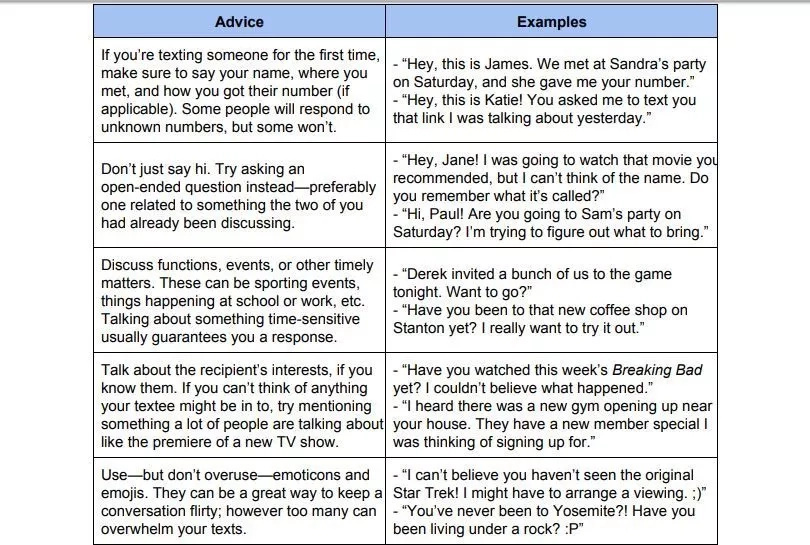 Starting a conversation with a woman, is not that hard, as may think it is. Simply, listen to your heart, and if you really like this person, she would feel that. Use some tips from the article and good luck!
if you found this Advice interesting, comment your opinion below. Don't forget to share